Traditional DMX RGB/RGBW LED flood lights are connected by DMX cables. But sometimes this job is difficult when the lights need to be installed on very high light poles or the distance between each two lights is too long. At these situations it is a difficult job to chain all lights together by cables. But fortunately our wireless DMX solution can solve this problem.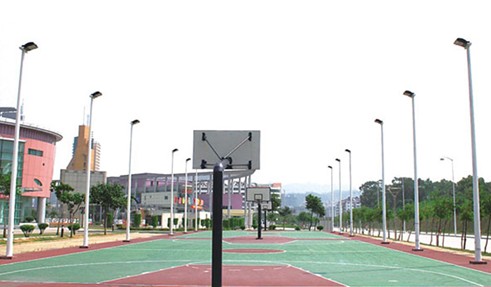 1. Wireless DMX RGB/RGBW LED flood light system
The whole system consists of a DMX controller, a DMX wireless transmitter and numbers of wireless DMX RGB/RGBW LED flood lights.

DMX Controller
You can use our DMX controller or buy it in your local market.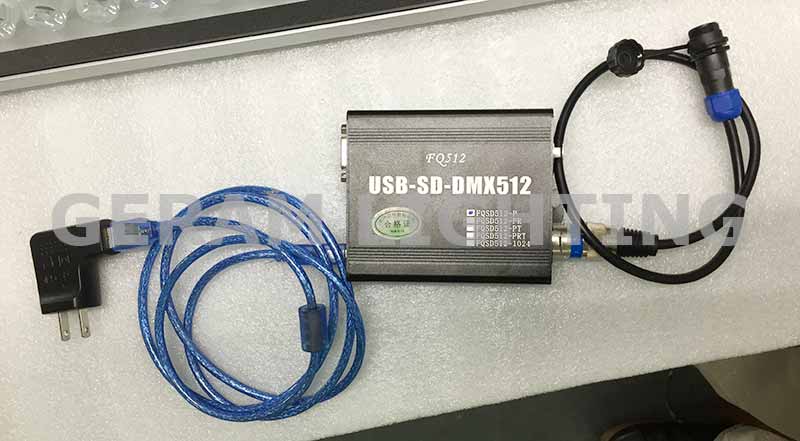 DMX wireless transmitter
The DMX wireless transmitter is a device which coverts electrical DMX signals to wireless signals. It is with an antenna. Its radiation distance can reach several thousands of kilometers.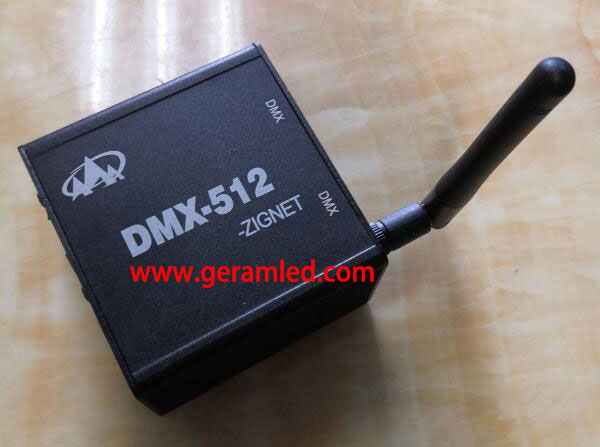 DMX RGB/RGBW LED flood light
We need to do a little change for the DMX flood light. We need to add a wireless receiver and an antenna for each light. They will catch the wireless signals from the transmitter and convert them to electrical DMX signals, and then pass them to the DMX decoder of the flood light.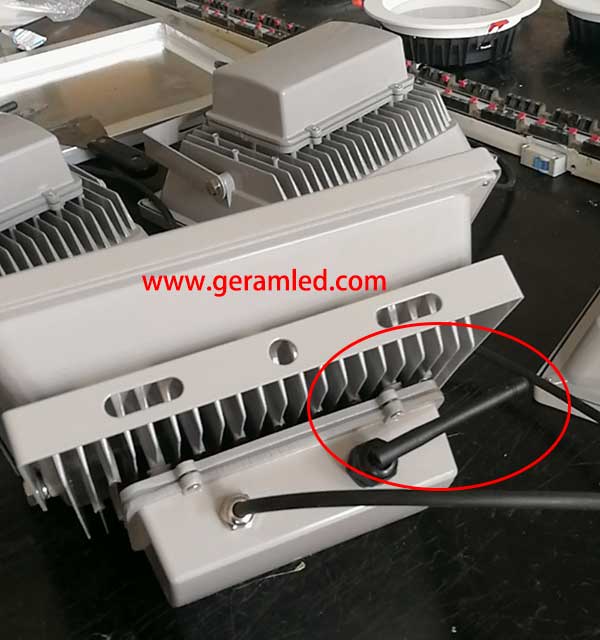 2. Combination solution
The combination solution is also wireless, but all lights are connected by cables.

This solution is suitable to use in the situations where the lights are very close to each other but they are far from the controller.
3. The advantages and dis-vantages of DMX wireless solution
The whole system is easy to install without connecting DMX cables.

Save the cost of DMX cables.

The dis-vantage is that the whole system should be added an extra wireless transmitter and each light should be added a receiver. The cost of the whole system is a little higher.
Conclusion
What do you think of our DMX wireless solution? Now more and more customers use our wireless solution for its convenience. Have you used other DMX wireless solutions before? Welcome to discuss with us.