DMX RGB LED Flood Light 50W 100W 200W 300W 500W 700W
✪ Support DMX (DMX512) controlled.
✪ Multi colored setting: Red, Green, Blue, White, Yellow, Orange and Purple, etc. Support RGB or RGBW solution.
✪ Smart and support multiple color changing effects: Flash, Strobe, Jumping, Fade, Smooth, etc.
✪ Custom wireless controller solution.
✪ Wide range power options: 50W / 100W / 200W / 300W / 500W / 800W / 1000W.
✪ Narrowest 5° beam angle.
✪ Outdoor IP66 / IP65 waterproof and IK08 grade.
✪ 5 Years warranty.
If you are looking for outdoor LED flood lights / wall washer lights to decorate your house, building or any landscape lighting applications, then our DMX RGB LED flood light may be your best choice!

We manufacture various kinds of RGB LED flood lights / spot lights / wall washer lights from 10W to 700W. You can choose the suitable item to meet your requirement.
Our DMX RGB LED flood lights are widely used in many kinds of outdoor applications, such as commercial building, bridge, dock, housing estate, tower, stadium, garden, etc. It can be used as wall washer light or spot light, too. Its maximum power is up to 700W and the longest irradiation distance is 150 meters. It can illuminate up to 32 storey even 50 storey high building and can be also used as high mast LED flood light!

What is RGB / RGBW LED flood light?
Firstly, we think you have heard of RGB flood light or RGBW flood light. R, G, B, W mean Red, Green, Blue and White color. They are the base colors of the color spectrum. All other colors can be generated by mixing these base colors, such as yellow, orange, purple, etc. Our flood light is made by using Red/Green/Blue(or White) color LED chips, so our light can cover these colors and their mixed colors(almost all colors in the color spectrum).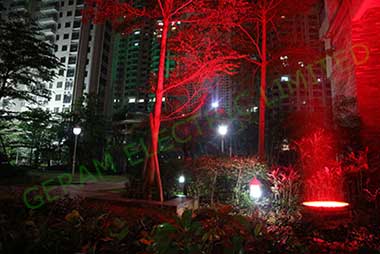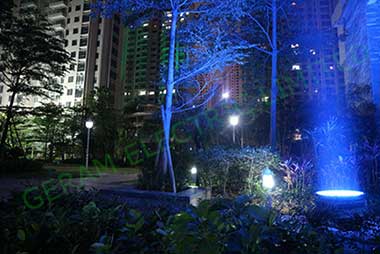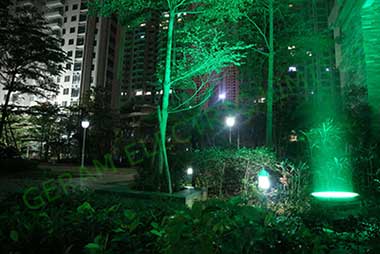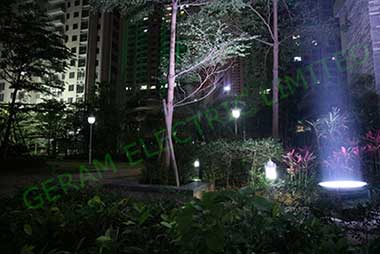 We use the RGB / RGBW LED chips from the world's best LED brand CREE. These LED chips have high brightness, good color, low heat and long lifespan.
What color changing effects does our RGB LED flood light support?
Our RGB LED flood light is smart and can generate multiple color changing effects. Such as Flash, Strobe, Jumping, Fade, Smooth, etc. If working with a DMX controller, it can generate more complicated effects such as trotting horse lamp, timer setting for switch, etc.
What is DMX and DMX512 LED flood light?
DMX is short for "Digital Multiplex", we can simplely understand it as a digital protocol. Nowadays, normally DMX is refered to DMX512(support maximum 512 channels, one color each channel), you can learn more information on wikipedia or read our post about DMX/DMX512 lighting. Our light can show many different color effects by working with DMX512, we need to use an external DMX controller and add hardware parts to the lights. The program is held in the controller and the signal will be sent to the lights to generate different colors or effects. Our RGB flood light support universal DMX512 controller as long as it supports standard DMX512 protocol. You can buy the controller from us or in your local market.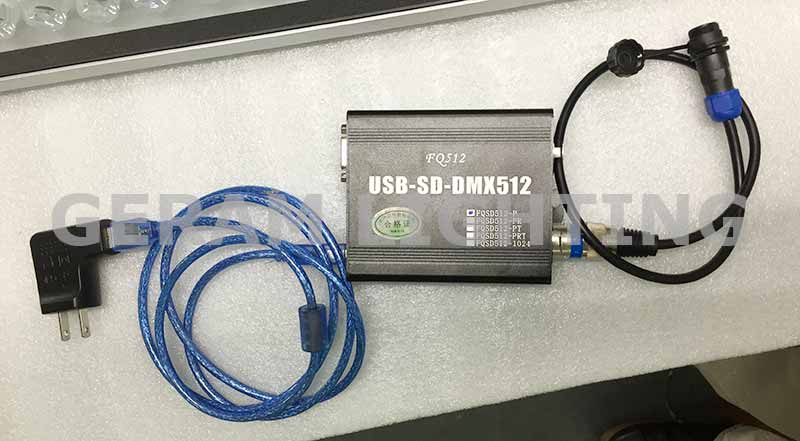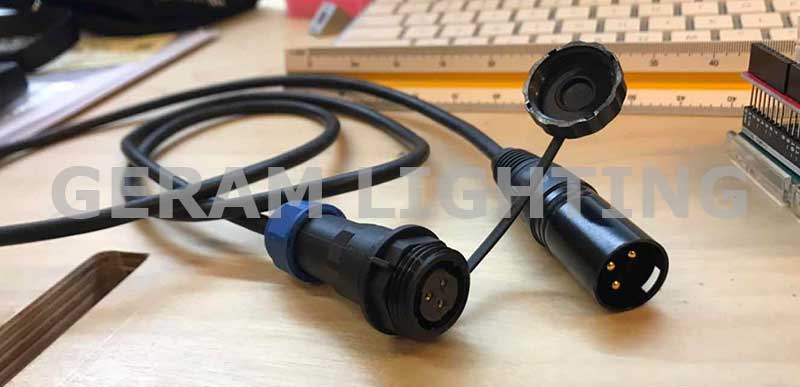 Please remember, DMX function is optional on our RGB LED flood lights. We can also make our lights without DMX function as your requirement. Our product is programmable led flood light, we can help you customize the program if you want.
Why choose our DMX RGB LED flood light?
1. High quality LED chip & LED driver
We use the best RGB / RGBW LED chips from CREE brand, these chips are with high brightness, low heat and good color. The LED driver is from Mean Well brand, which is super strong, with long lifespan and at least 5 years warranty.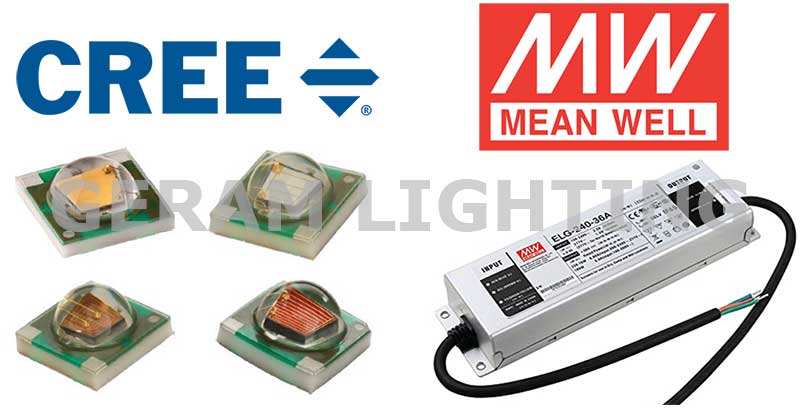 Our RGB / RGBW DMX LED flood lights can be made from 10W to 1000W, especially 100W, 200W, 300W, 500W, 800W & 1000W. High Power is our advantage, it needs special technology.

Our lights can generate better colors and beam angles, this is because we use our self-developed and self-designed solution, we improve the shortages for traditional RGB flood lights.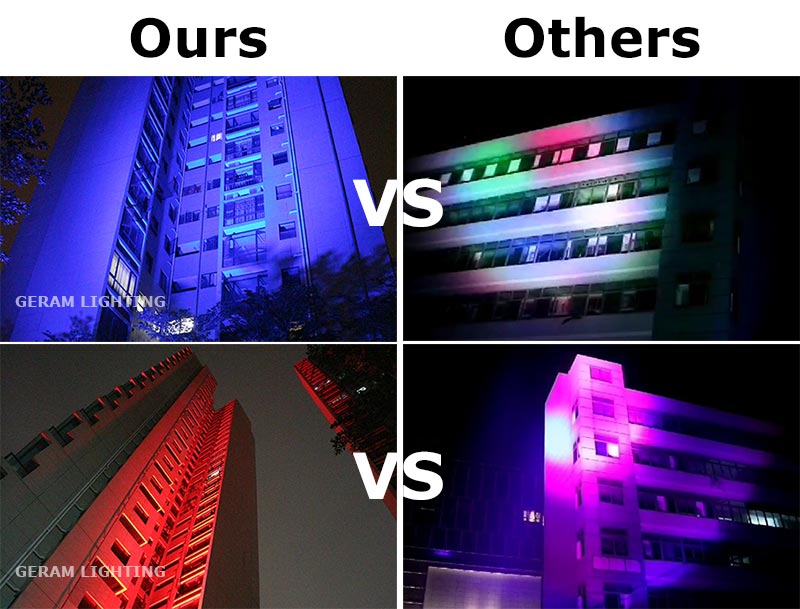 The narrowest beam angle of our DMX LED flood lights is 5 degree, the widest beam angle is 120 degree. By using narrow beam angle, our lights can illuminate over 150 meters long distance.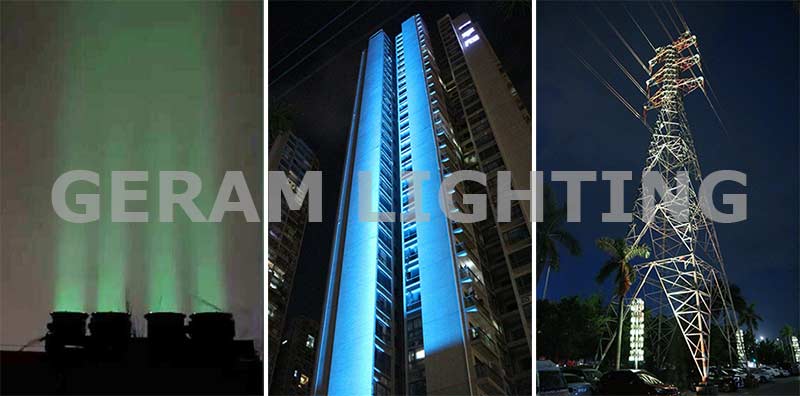 5. Customizable wireless solution
If it is difficult to lay the DMX cables in your application, we can customize the wireless solution for you. By using this wireless solution, you only need to use one DMX controller and one DMX wireless transmitter, don't need the extra layout for DMX cables.

6. Customizable mobile phone App controlled solution
If you are not familiar with DMX controller, but you want to customize the colors and changing effects by yourself, you can use our mobile phone App control solution. You can just use an App on the phone to customize multiple kinds of colors and changing effects.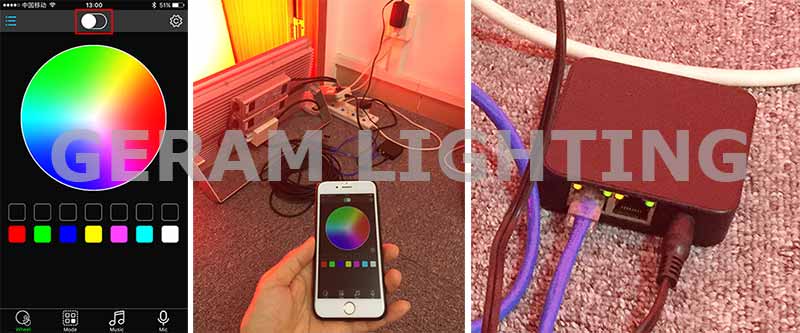 7. Customizable RF remote control solution
If you only want some fixed colors (such as red, green, bule & white) and changing effects (such as jumping, fading, flashing, strobing, smoothing), you can use our RF remote control solution. This solution is the most simple to use.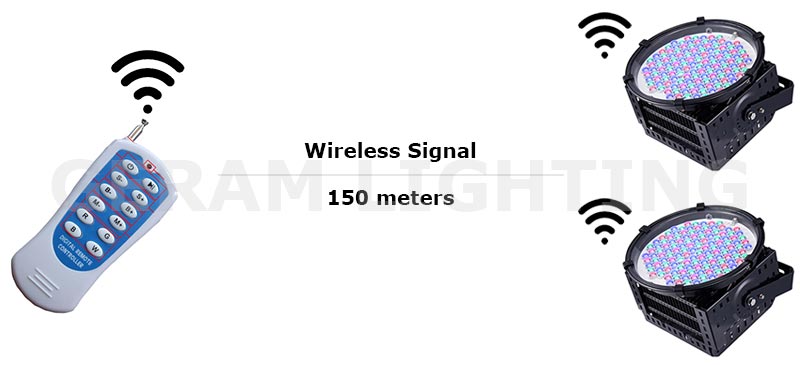 Our RGB / RGBW DMX LED flood lights are widely used in commercial building, garden, square, bridge, housing estate, landmark building, amusement park, hotel, tower, church, dock, pitch, etc.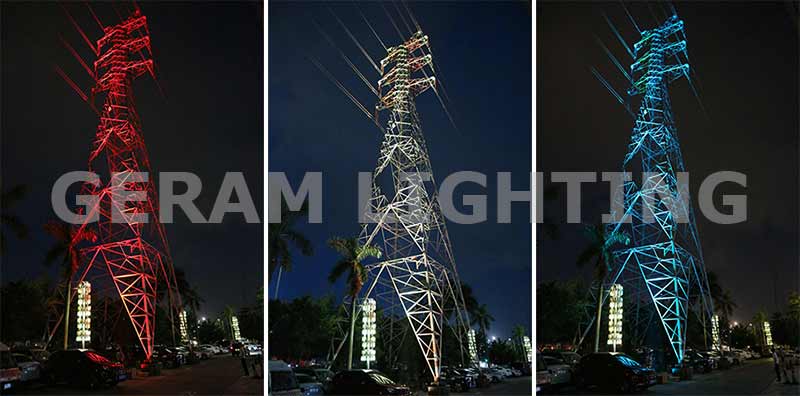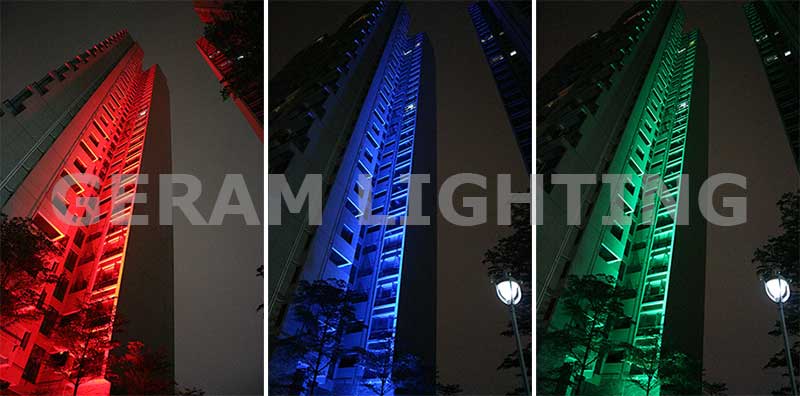 Our DMX flood lights has 3 kinds of installation types, one is wired installation, one is wireless installation, one is compatible installation(the combination of wired & wireless solutions).


3. Compatible Installation

Our RGB / RGBW DMX LED flood light has obtained a series of certificates such as CE, EMC, LVD, RoHS and FCC, etc. If you has special requirement, you can also tell us directly.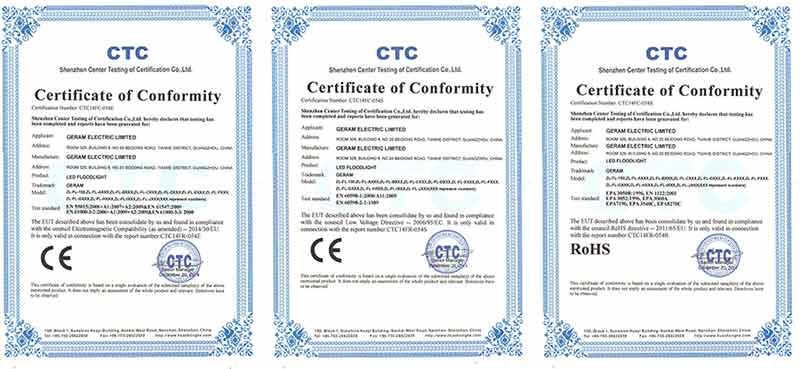 More videos of our DMX RGB LED flood lights on our Youtube.