DMX RGB LED Wall Washer Light 18W 24W 36W 48W 72W 108W
✪ Power: 12W/18W/24W/30W/36W/48W/72W/96W/108W/180W.
✪ Input voltage: AC85-265V / DC24V.
✪ Using high quality LED chips with excellent color, high brightness and low heat. No flicker.
✪ Support RGB/RGBW color or single colors(White/Warm White/Red/Green/Blue/Yellow/Puple, etc).
✪ Optional DMX512 function.
✪ Multiple beam angles: 5°/10°/25°/45°/60°/120°/10°*60°, etc.
✪ Customizable length: 0.3m, 0.6m, 1m, 1.2m, 2m, etc.
✪ 3 Years warranty.
DMX RGB LED Wall Washer Light 18W 24W 36W 48W 72W 108W
Model No.
Power
Input Voltage
DMX/DMX512 Function
ZL-WWL-A
12W/18W/24W/36W
48W/72W/108W/180W
AC110V/120V/220V/230V/
DC24V/DC12V
Optional
Materials
Working Temp.
Lifespan
Warranty
Alu.+Lens+Glass
-25°C~60°C
50,000 Hours
3 Years
LED Brand
LED Model
Color Temp.
CRI
EPILEDS
High Power
RGB/RGBW or Single Color
> 80
Driver Type
PF
IP Rating
Beam Angle
Isolated Constant Current
> 0.95
Outdoor IP65/IP68 Waterproof
5° - 120°
Optional Length
Weight
Wireless Solution
Certification
0.3m/0.6m/1m/1.2m/2m
Customizable
2~5KG
Customizable
CE/EMC/LVD/RoHS
We are a LED light manufacturer specialized in LED wall washer lights. Our wall washer lights have many different kinds of wattages, such as 12W/18W/24W/36W/48W/72W/108W/180W. The default length of our wall washer lights is 1m. It can also be customized, such as 0.3m, 0.6m, 1.2m, 2m, etc. The color solution we can make single colors, such as warm white(3000K)/cool white(6000K/red/green/blue/yellow/purple/amber, etc. We can also make RGB/RGBW solutions which can show different colors by working with DMX controller. Let's list some examples we made in the past.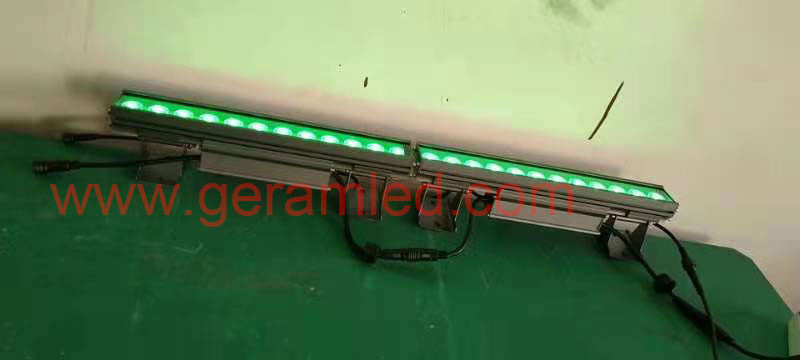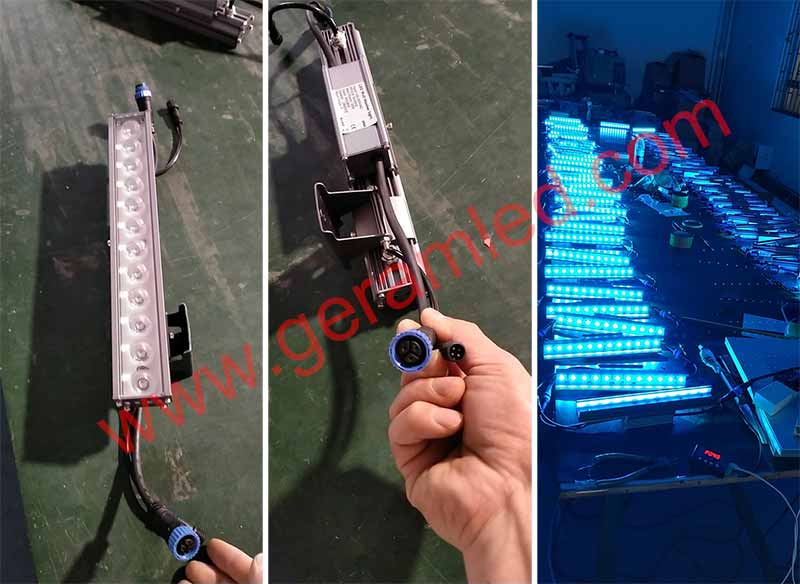 1.2m, 48W/72W, AC100-277V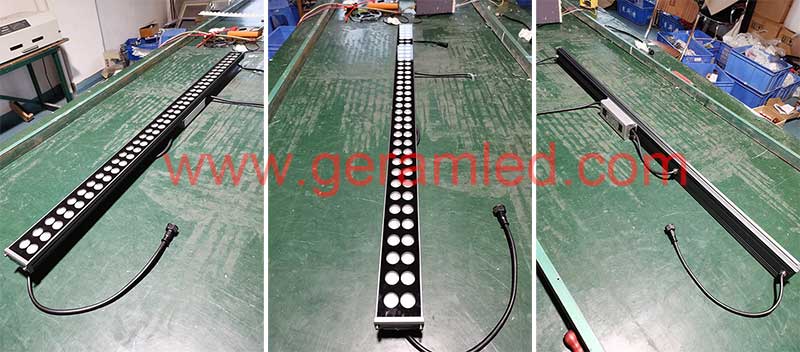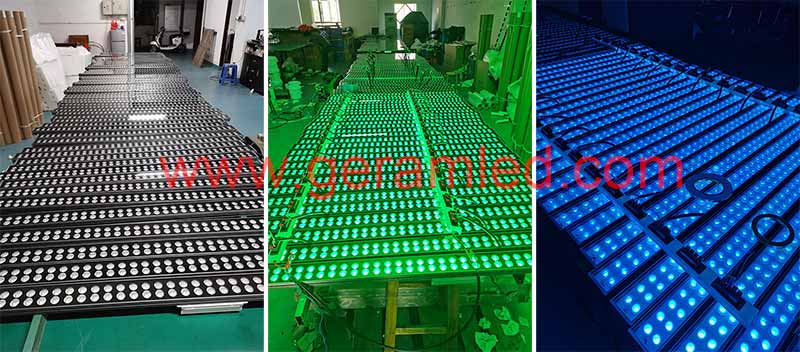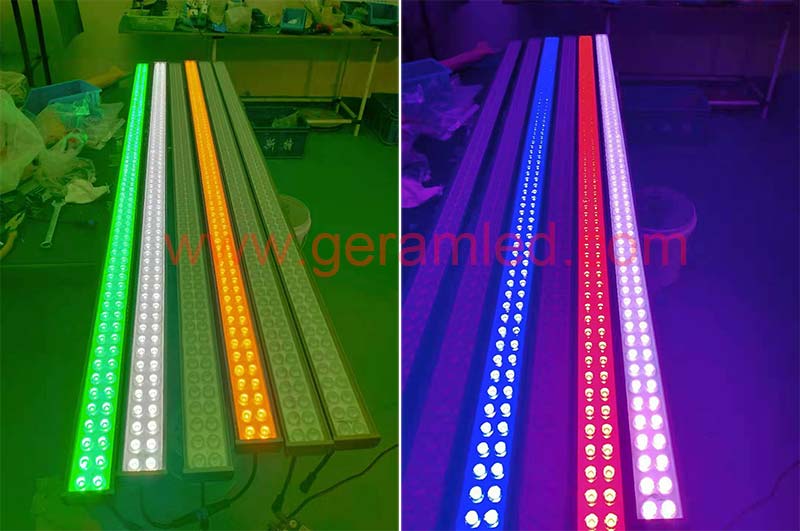 If the distance between two wall washer lights is too long, you might need to use extension cable. We can help you make extension cable and customize the length of it. The extension cable has included the connectors(2-pin, 4-pin or 5-pin), so you can use it easily. We make very good quality extension cables.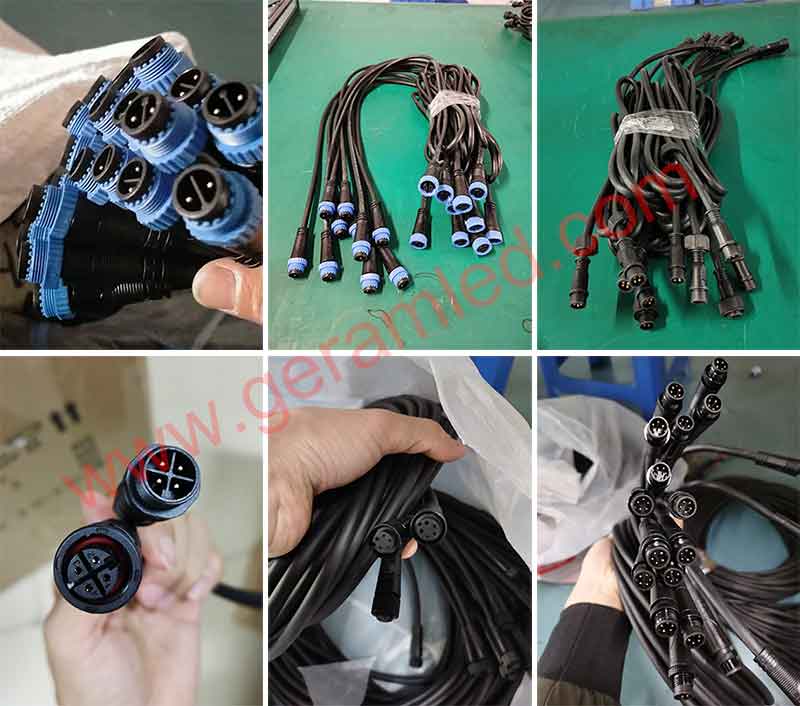 Advantages of our LED Wall Washer Light
High brightness and excellent color:
We use high quality LED chips from famous brand which are with high brigthtness and excellent color. The LED chips cause less heat and without flicker.
Support DMX function:
The wall washer light can be made DMX controlled. With DMX function, the lights can generate a lot of colors and changing effects. If you only request single color, this function is not needed.
Support RGB/RGBW color or single solors:
The wall washer lights can be made with RGB/RGBW color or single colors such as warm white, cool white, red, green, blue, yellow, puple, amber, etc.
Multiple kinds of beam angles:
With different lens, our wall washer lights can be made with a lot of kinds of beam angles. The narrowest beam angle is 5°, the widest is 120°. The other options are 10°, 25°, 45°, 60°, or combined beam angles such as 10°x60°, 30°*60°, 10°x30°, 15°x50°.
Customizable body length:
The default length of our wall washer light is 1m. It can be customized to 0.3m, 0.6, 1.2m, 1.5m, 2m, etc.
Customizable wireless function:
If it is difficult to connect cables at your site, we can help you make wireless solution for our lights. You can save jobs and time with this solution.
Extremely long lifespan:
Our LED wall washer light consists of high quality LED chips, strong LED driver and aluminum light body. The whole light has a very good performance for heat dissipation and can be used for many years.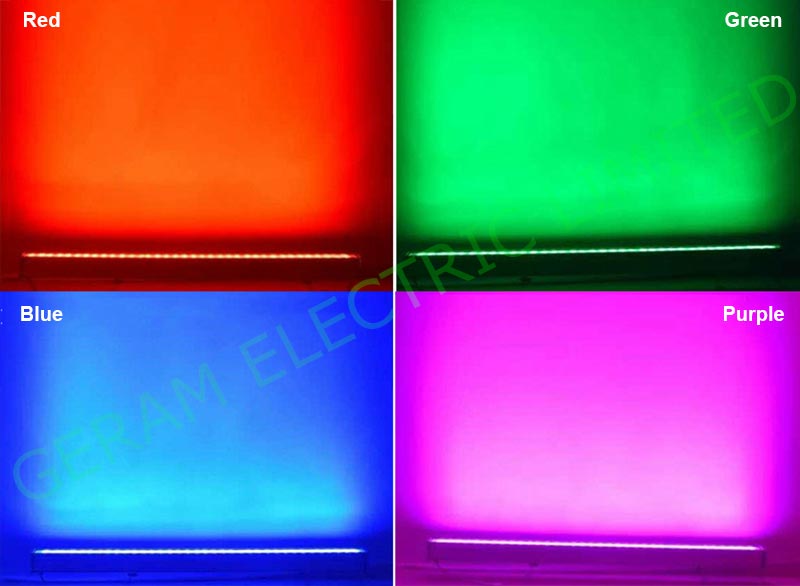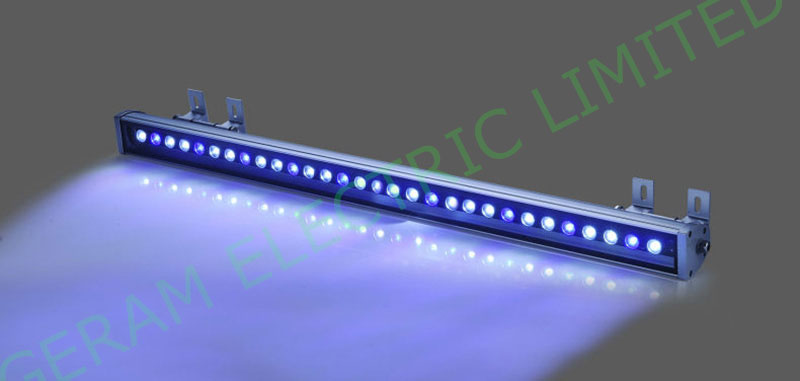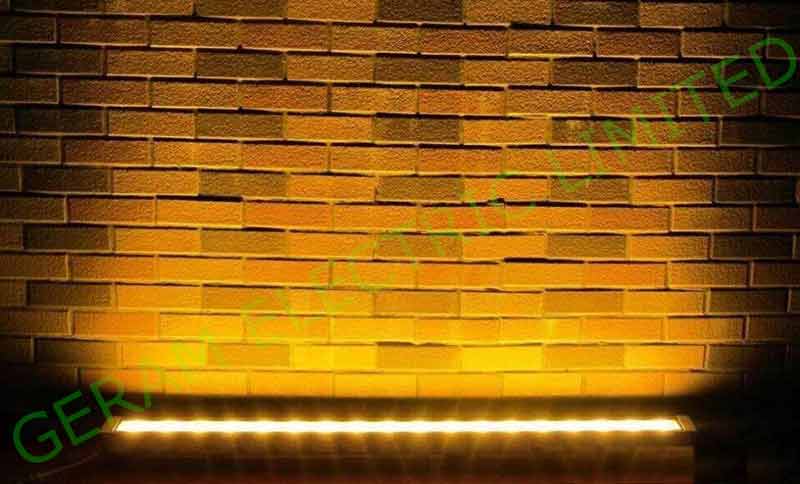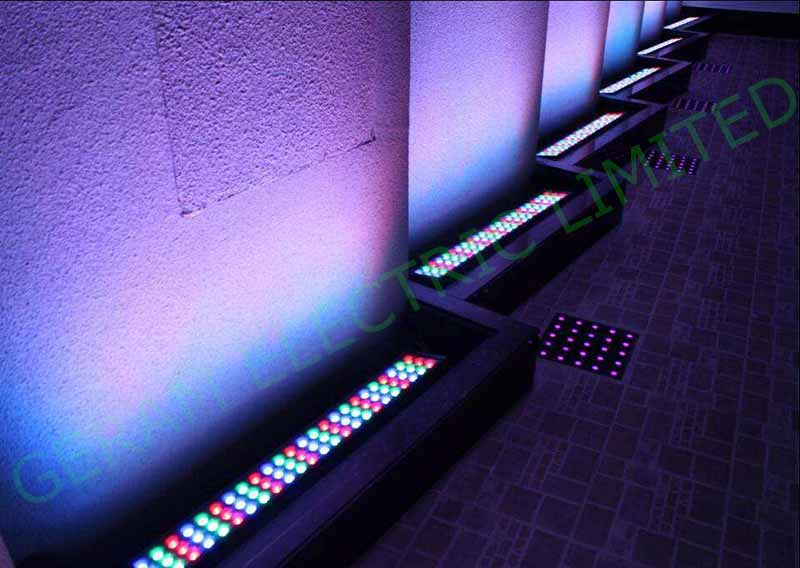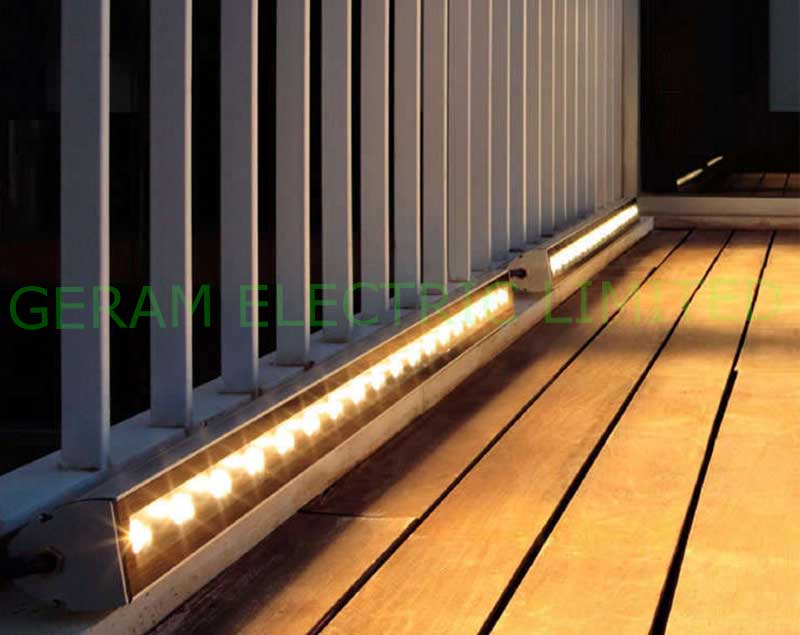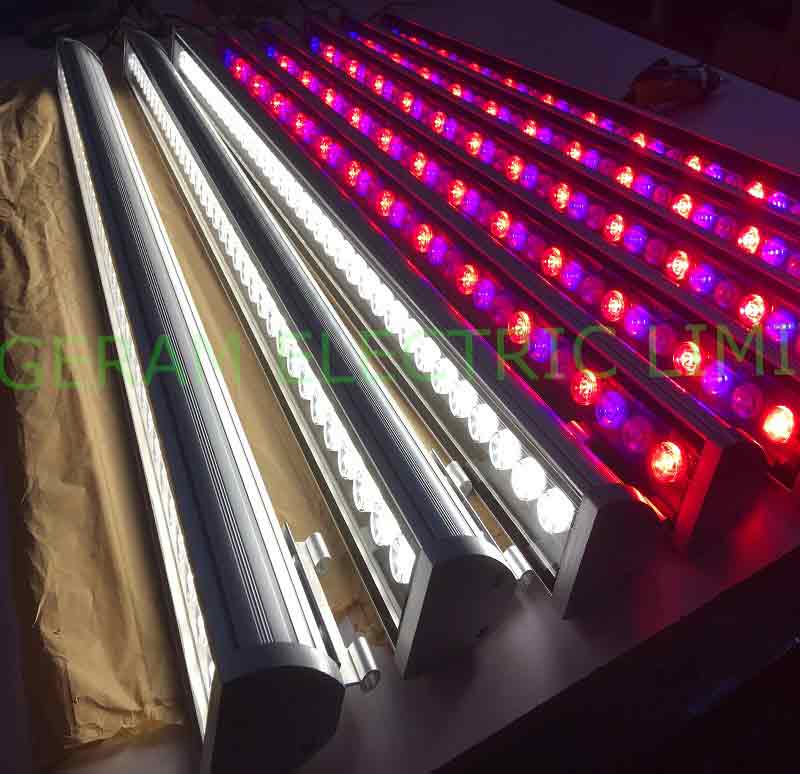 If you haven't heard of DMX or DMX512, you can refer to our this post What is DMX Lighting. With DMX function, the wall washer lights can generate a lot of wonderful colors and changing effects.
Our LED wall wall washer light has already been with built-in DMX decoder and support standard DMX512 protocol. You can use your own DMX controller or buy it from us. Our controller supports PC software controlling model and SD card controlling model. But usually customers only need to use our SD card controlling model if they don't need very complicated functions. Customers can easily choose the colors or changing effects for our DMX wall washer lights via a remote control.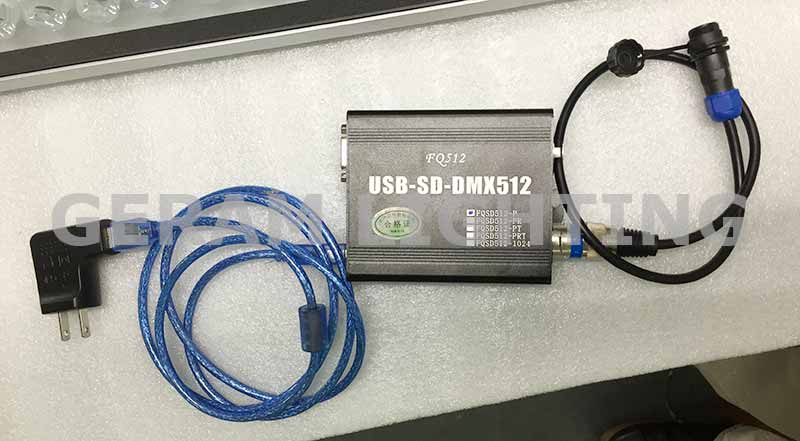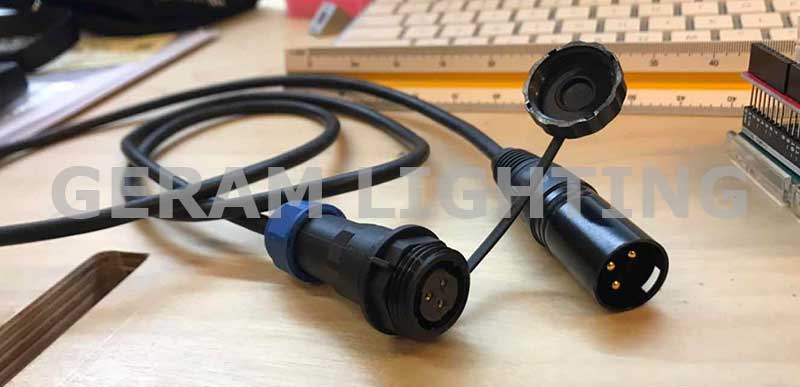 We still have another controller with Bluetooth. It is controlled by mobile App. This type of controller is also very convenient to use. Customers can customize the colors for the lights on the App at any time.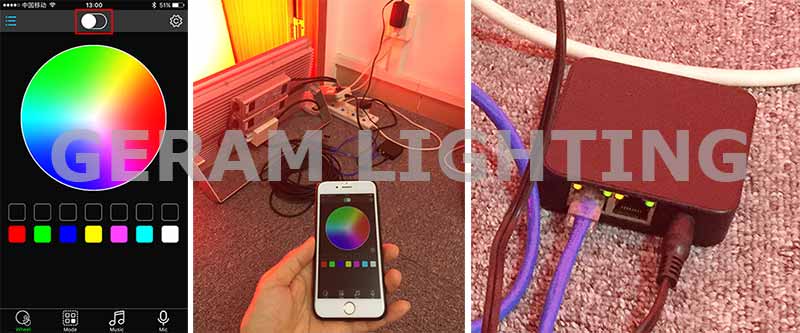 Our DMX RGB/RGBW LED wall washer light can generate lots of color changing effects, such as Flashing, Strobing, Jumping, Fading, Smoothing, etc.
Our LED wall washer lights are widely used in bridge, park, apartment, commercial/government building, tourist spots, garden, square, housing estate, landmark building, hotel, tower, church, etc.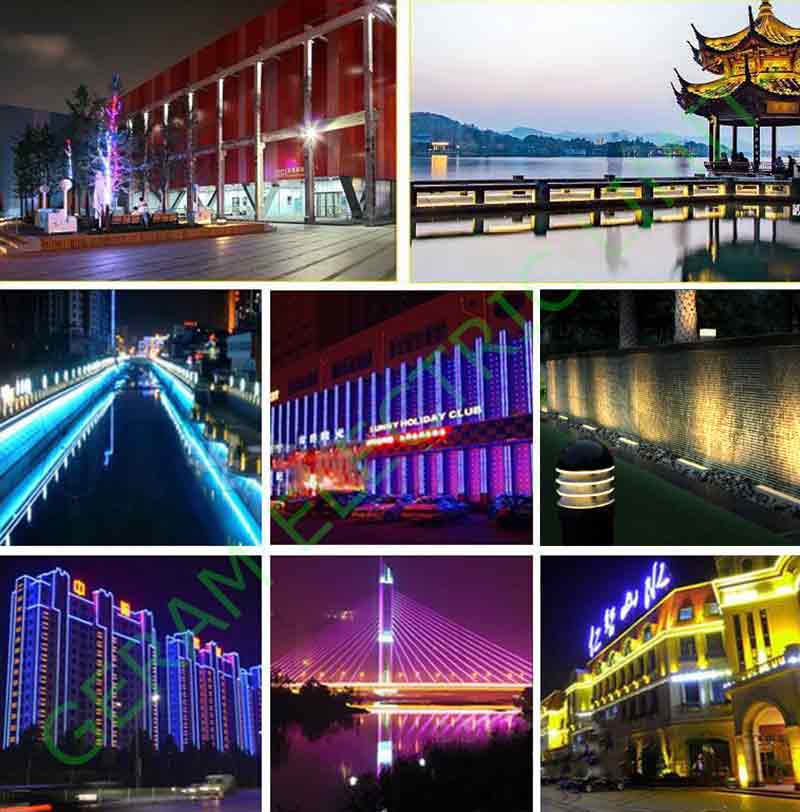 LED wall washer light has several kinds of installation methods based on its solution. If the input voltage is AC110V/120V/220V/230V, you can connect the lights to city power directly by parallel serial connection. If the input voltage is DC24V/DC12V, you should use an extra AC/DC transformer. And if you use DMX/DMX512 solution, an extra DMX controller will be added to the whole system.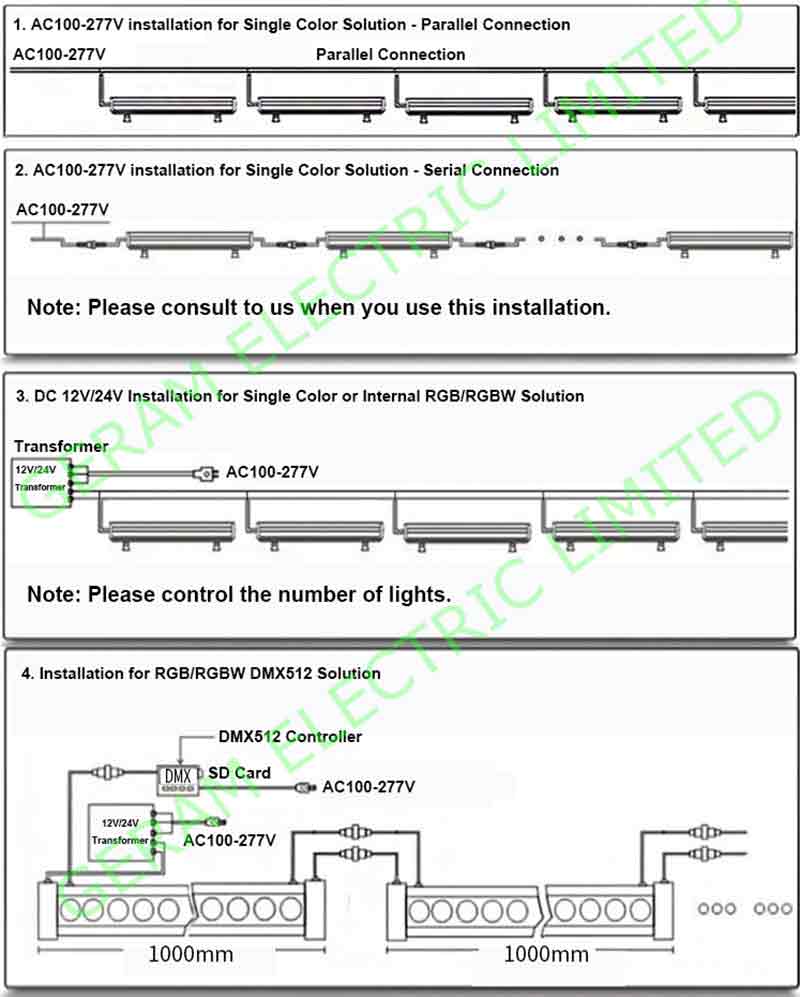 Frequently Asked Question
We are a leading LED light manufacturer located in Guangdong. China, You can easily buy our LED lights no matter where you are. Firstly, please send us an inquiry to tell us your requirement on our website or through email, whatsapp or skype, etc. Then we will send you feedback with our proposal, products and quotation. You will be requested to send us the payment after our deal. And when the payment comes we will arrange the production and send you the goods by air or by sea.
Normally our payment term is T/T 30% deposit and balance before shipment. For small amount (such as less than 500 USD) you can pay via Paypal, Western Union or MoneyGram. But for large  amount, we will accept bank transfer. We accept different kinds of currency including USD, Euro, GBP, RMB, HKD, YEN, etc.
Normally the delivery time of our sample is 1-3 days and normal order is 5-15 days depending on the actual quantity of your order. We will arrange the shipment by air express(door to door), normal air freight(to your local airport), sea freight(to your local seaport) or some special shipping ways with duties according to the actual situation.
The lifespan of our LED lights can reach 50,000 hours in theory. But the actual lifespan will be a little shorter due to the influences caused by the actual environment temperature, humidity and the using habit of the end user. According to our experience, our LED lights can be used from 6 to 10 years or more.
Normally we provide 3 or 5 yrs warranty. During the warranty period, we will send you new products or new parts for replacement if there are any failures. You can come to us whenever you meet any problems.