Addressable & Programmable DMX Controlled LED Tape Light
✪ Voltage: DC 12V / 24V.
✪ Power: 14.4W.
✪ CCT: RGB / RGBW.
✪ LED model: SMD5050
✪ LED Qty / meter: 60 pieces.
✪ 3 Years warranty.
✪ DMX512 function: Support.
✪ IP rating: IP20 / IP65.
✪ Packing: 5m per roll.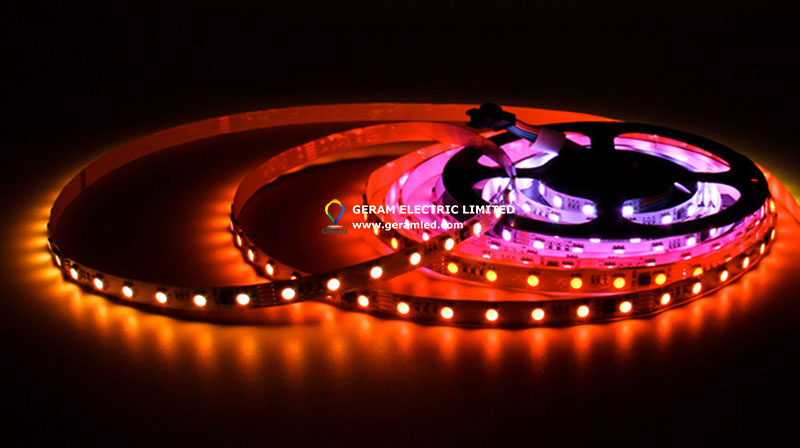 Addressable and programmable LED tape light
All light points are connected in parallel
The failure of one LED chip will not affect the whole tape light
Particular and brief designed FPCB with high robustness
Energy saving, highly flexible, safe, stable and durable
Able to show water flowing, horse running, jumping, fading, flashing effects
Addressable & Programmable DMX Controlled LED Tape Light
| Model No. | ZL-ST-5050 (DMX) |
| --- | --- |
| Working voltage | DC24V / DC12V |
| LED Model | SMD5050 |
| LED qty/meter | 60 LEDs |
| Power/meter | 14.4W |
| Color temperature | RGB / RGBW |
| Materials | aluminum + silicon + copper |
| Board width | 10mm |
| Cutting size | 97.3mm |
| IP rating | IP20 / IP65 / IP68 |
| DMX512 function | Support |
| Packing | 5 meters/roll |
| Warranty | 3 Years |
Note:
A. 1 roll is 5 meters. If you want more than 5 meters, please purchase multiple rolls.
B. When you do wiring, the input voltage should be adjusted to which the tape light needs by using transformers.
C. The tape lights have different IP grades which can be customized.
D. Our products don't contain power suppliers, transformers and controllers by default. They need to be purchased individually.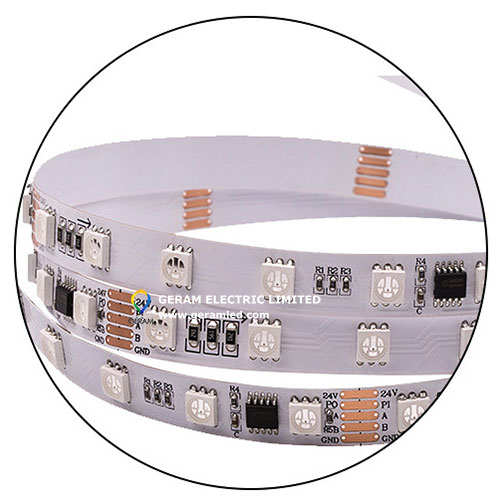 A. Energy saving, safe and stable. DC 24V low voltage supply.
B. Employ high quality and flexible FPC material, with excellent performance for electrical conductivity and heat dissipation.
C. Each light point works independently. The failure of one light point will not affect the working of other light points.
D. The LED chips are super bright and in high density. Each light point contains 6 pieces LED chips. 10 light points one meter.
E. The tape light can be made in different waterproof grade which can be adopted in different scene.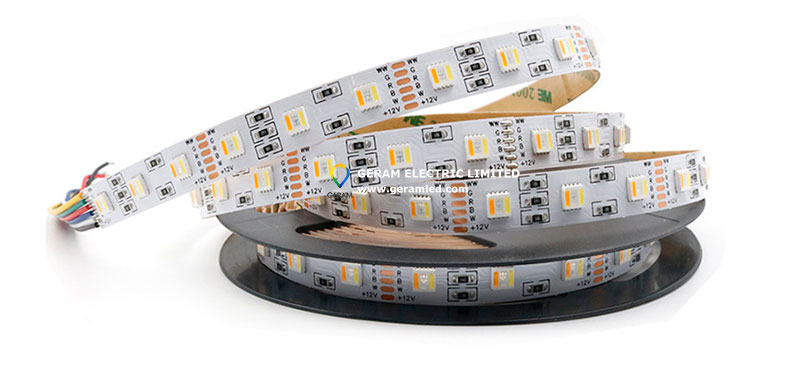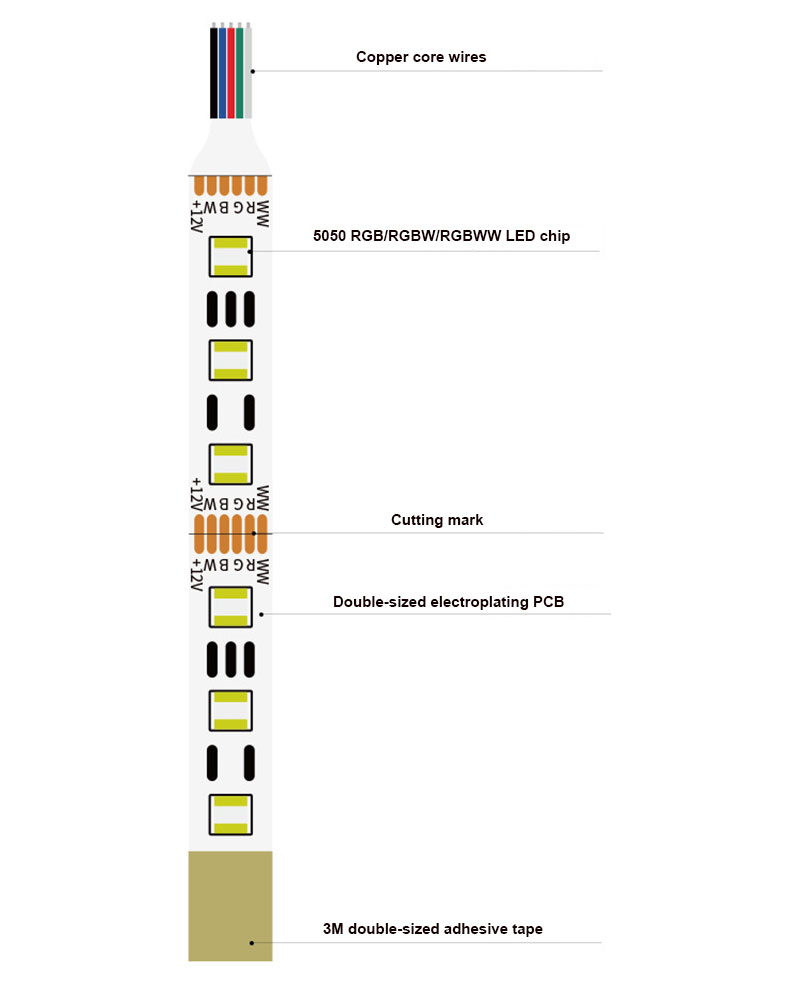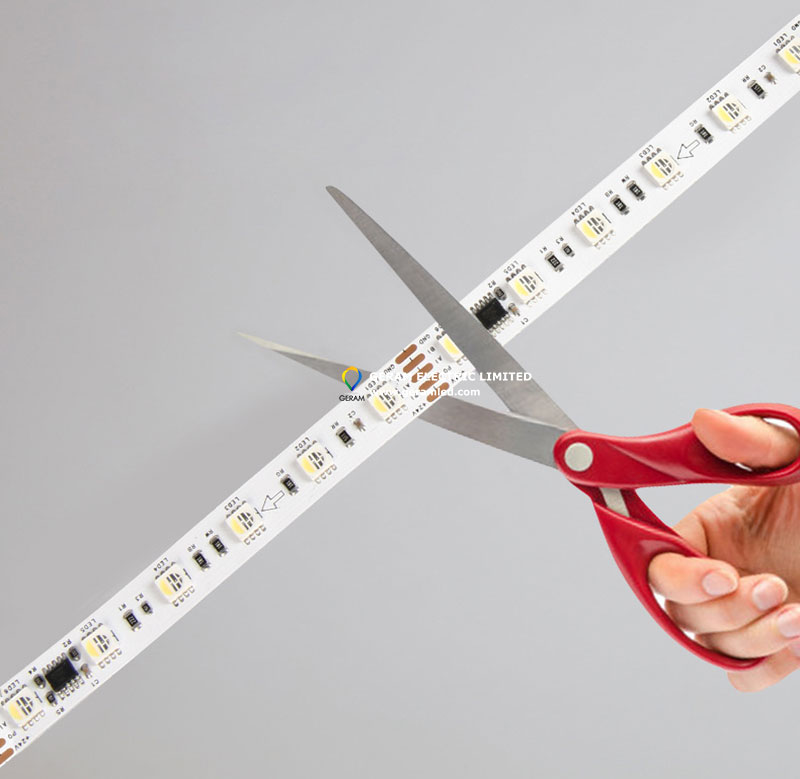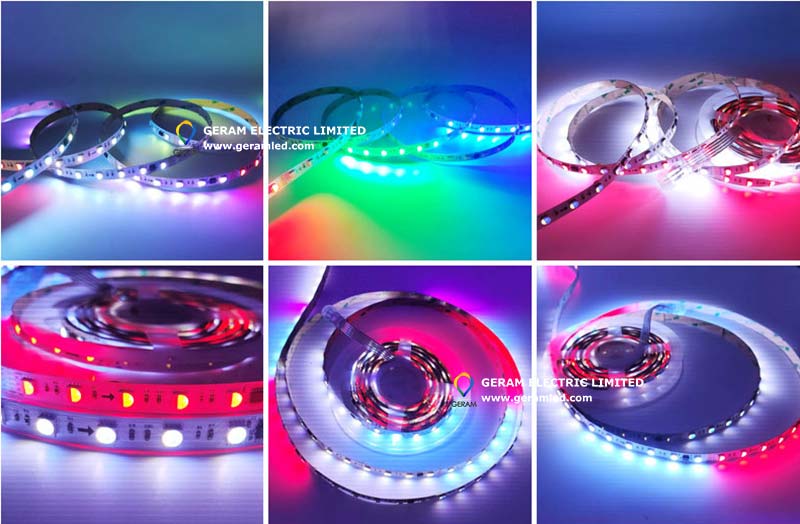 Super thin light boxes, lighting indications, billboards; landscape decorations, home decorations, city lighting; art lighting sources, car washing decorations, yacht decorations; high-end shops, supermarkets; entertainment venues, beauty salon lighting, KTVs; bars, coffee shops, etc.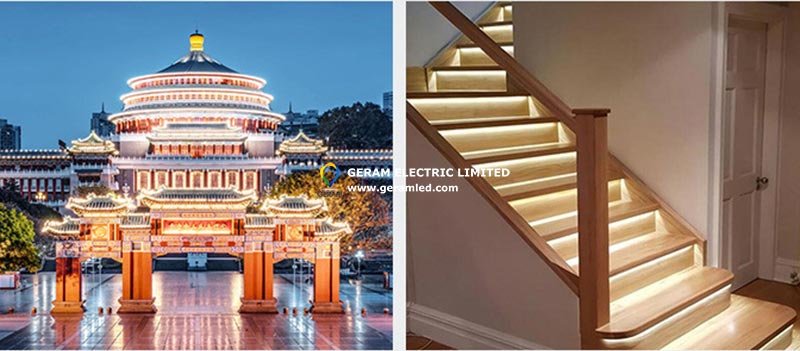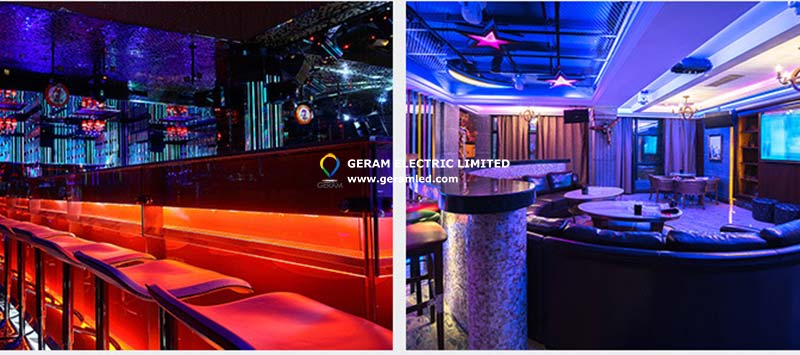 As a leading LED light manufacturer in China, we have been developing, producing and selling LED lights for more than 10 years. DMX LED lighting products are featured products in our factory, which includes DMX LED tape lights, DMX LED flood lights, DMX LED wall washer lights and DMX LED underwater lights, etc. We have rich experience on trading and projects, and have helped a lot of customers win a large number of lighting projects in the past. We focus on quality and aim to provide the best service to our customer. "Quality and service are always the first" is our value.
We make the following commitment for the customers who purchase the product from our company.
A. Our product is safe to use.
B. We have strict CQC standards and controls on the processes of purchasing materials and production, to ensure every procedure is correct and ensure the quality of the product.
C. All products are 100% examined strictly before leaving factory. We ensure the pass rate of the 1st examination is over 99%, and the final pass rate is 100%.
D. If the product fails during the warranty and if it belongs to our responsibility after our checking process, we will provide new products or parts for replacement or repairing for free.
E. When customers ask questions about the use of our product or report any problems of our product, we will reply within 8 hours.