I think you might have heard about about DMX LED lights. But how do we use them after we purchase them? Let's take an example of DMX RGB LED flood light.
1. The components of DMX RGB LED flood light system
DMX controller
The voltage of our DMX controller is DC12V. Its accessories include an AC-Dc adapter, a USB cable, a DMX cable, a SD card and a remote control. The controller can be controlled by the PC software or run the programs on the SD card.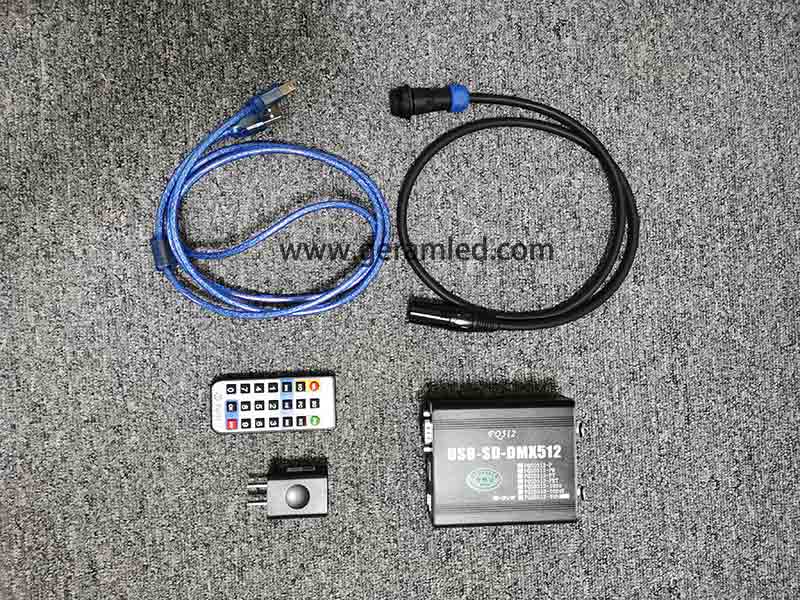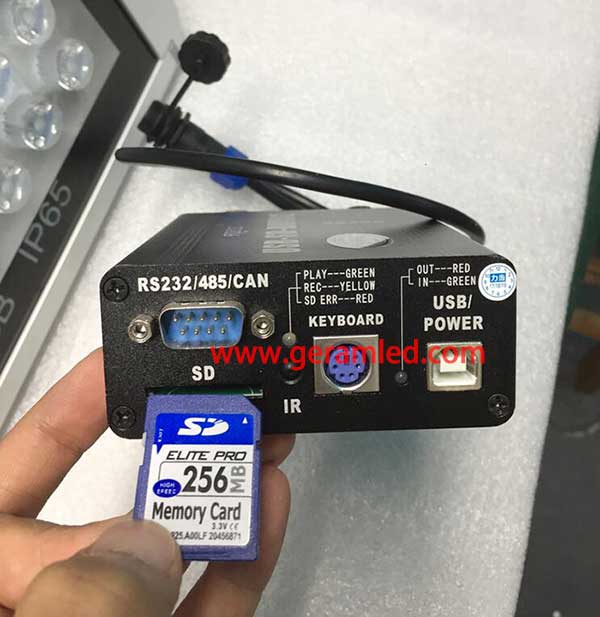 DMX RGB LED flood light
Our DMX RGB LED flood light contains 3 cables. One is AC power cable, one is DMX In cable and the rest is DMX Out cable. The DMX cables are with XLR connectors and used for transferring DMX signals. The AC cable has 3 wires.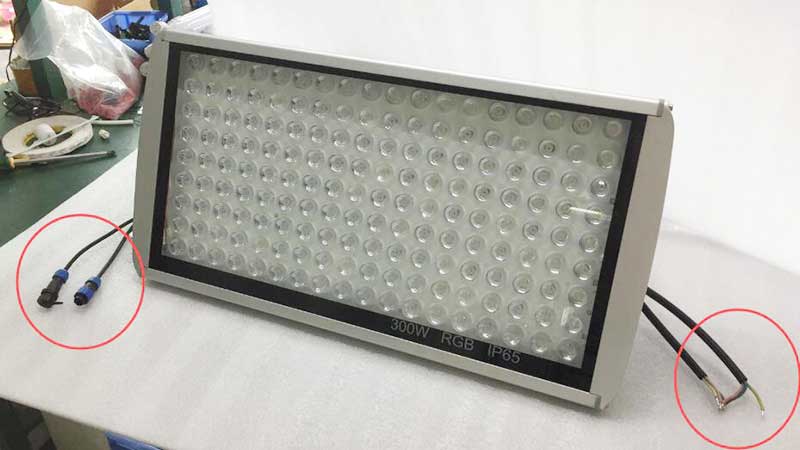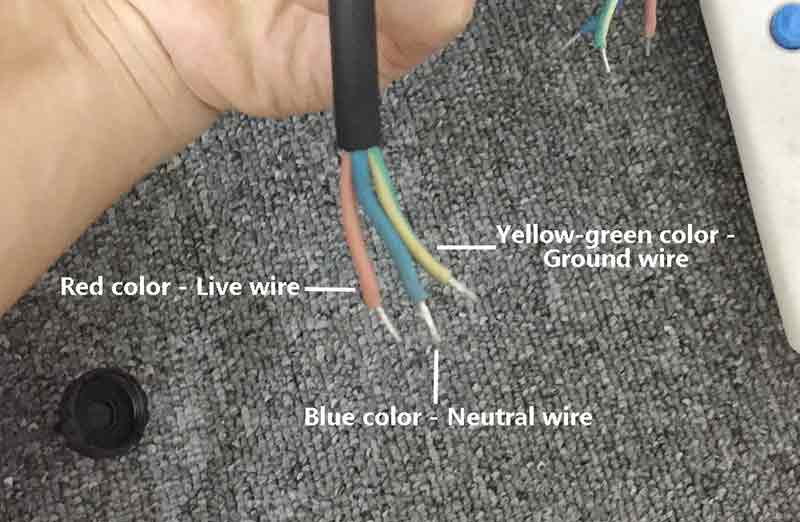 2. Installation Schematic
Please turn off all power before you connect the system. Use the DMX cables to chain all lights together and connect the first light to the controller. As the following picture: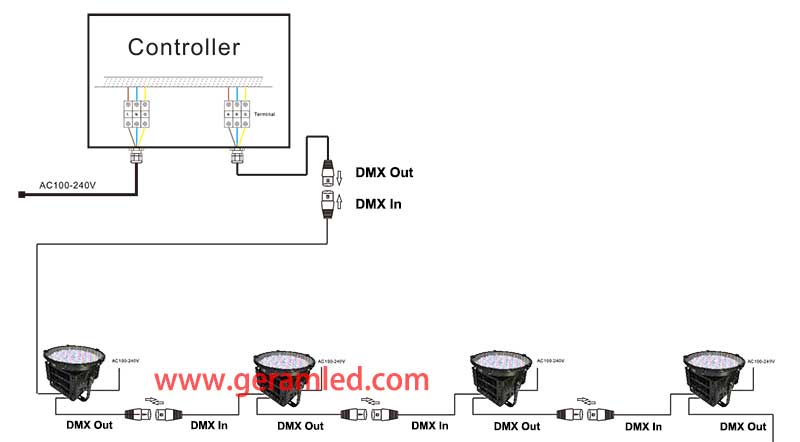 After connecting the system well, power up the lights first, they will show the default colors and effects. And then power up the controller. When the lights receive the signals from the controller, they will show the corresponding programs.
3. How to choose different programs?
We have downloaded some default programs to the SD card on the controller. Each program stands for one static color or dynamic colors with a changing effect. The following are their numbers:
000: Red color
001: Green color
002: Blue color
003: White color
004: Yellow color
005: Orange color
006: Cyan color
007: Purple color
008: Red color with fading effect
009: Green color with fading effect
010: Blue color with fading effect
011: White color with fading effect
012:Red, green, blue, white four colors with changing and fading effects
013:Seven colors with changing and fading effects
014:Shut down the lights
How to change the program via the remote control?
Make sure there is a battery in the bottom of the remote control.

Make sure the SD card has been inserted into the controller.

Make sure the controller has been powered up and connected to the light by the DMX cable.

Enter the numbers of the program first, such as 001, and then press the PRG key on the top right corner.

If you enter wrong numbers, please press OK or Stop to clear them.

If you want to quit the testing model, please set the program 014.

The remote control distance is about 10m.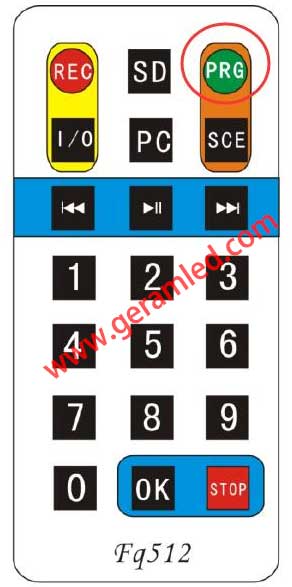 Conclusion
It is not very difficult to install DMX RGB LED flood lights if you follow the instruction. Have you ever met any difficulties on this job? You can leave your comment and let us learn it.